Women of Murphysburg
Celebrating women pioneers at the turn of the century in Joplin Missouri
Four women connected to the Murphysburg Historic District at the turn of the century will be honored during March-Women's History Month.  Historic Murphysburg Preservation, Inc., a local non-profit organization, will celebrate the past by using present day technology.  There will be a different woman featured for a week starting every Wednesday in March on HMP's website and Facebook page.  
Paula Callihan said, "We are dedicated to making history informative and fun.  Be sure to visit our Facebook page at Murphysburg and add your modern-day word/thought bubble via the comment option."  Paula encourages community members and descendants to contact her if they have pertinent Murphysburg historical documents, photographs, maps, or oral history to share.  She reminds people that information about Murphysburg housekeepers, cooks, nursemaids, caretakers, chauffeurs, etc., is also a critical historical component.  
The first woman to be highlighted will be Mildred Wilson Taylor.  Subsequent Wednesdays will highlight Wilhelmina (Mina) Martens Schifferdecker, Edna Jackson Houk, and Effie Daigler Snapp.
Effie Loraine Daigler Snapp | Mrs. Fletcher Taylor Snapp 501 South Sergeant Avenue | Circa 1905 | Extant
Wilhelmina (Mina) Martens Schifferdecker | Mrs. Charles Schifferdecker  | 422 South Sergeant Avenue | Circa 1890
Mildred Melissa Wilson Taylor | Mrs. Lee Taylor |  Mr. and Mrs. Taylor were considered one of Joplin's earliest Pioneers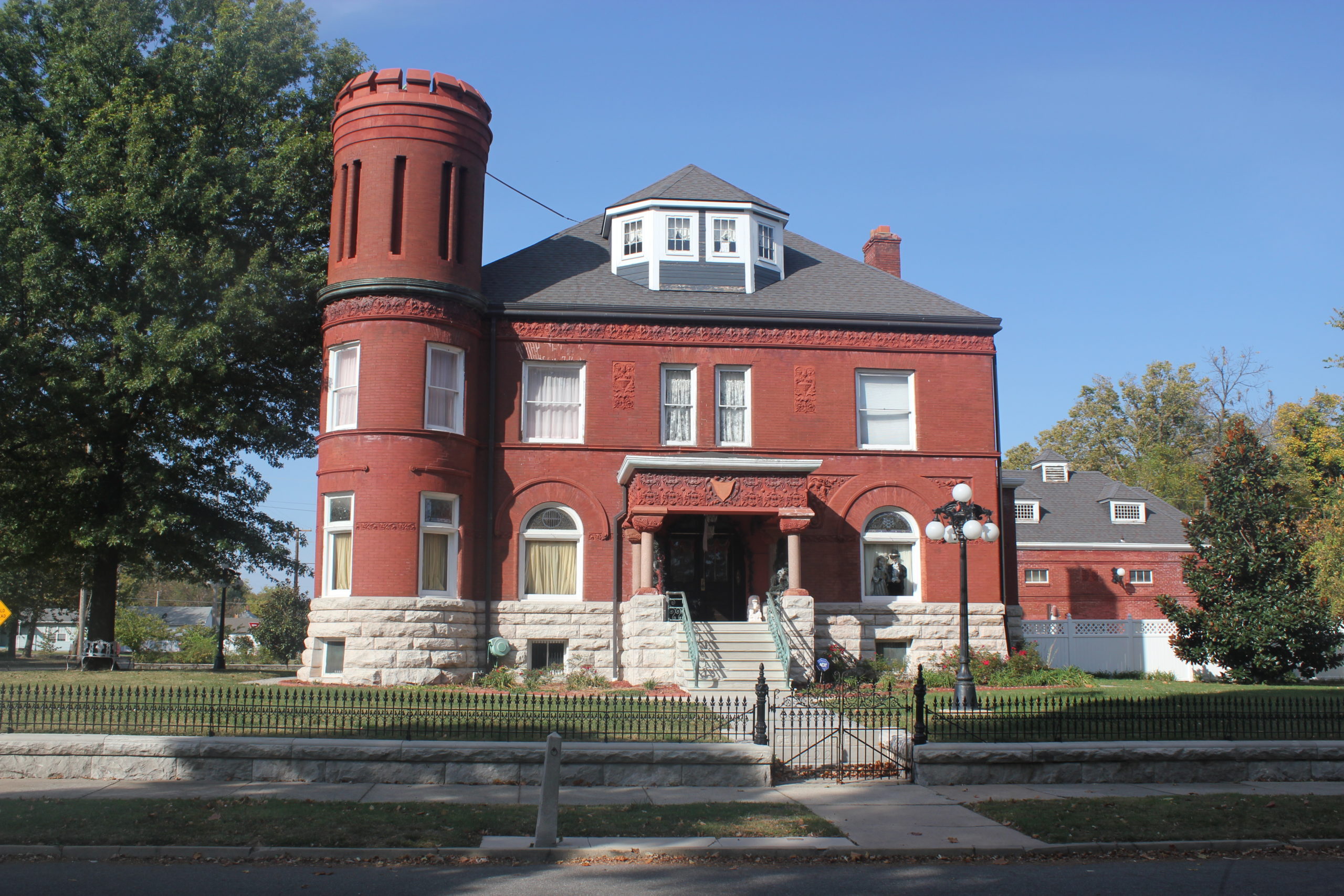 Historic buildings are tangible links with the past. They help give a community a sense of identity, stability, and orientation. The Federal government encourages the preservation of historic buildings through various means.  Start here!
Looking for ways to get involved?
There are many great benefits to your Murphysburg Individual memberships start at only $15! You do not have to be a resident in the Murphysburg boundaries to join.
Learn how your Historic Murphysburg Preservation can help spread the word about your business.  There are tons of great business sponsorship options to fit any size business. Sponsorships start at $50!
Murphysburg is always looking for volunteers to help during our special events. Sign up as a volunteer today! Email inquiries or ideas to murphysburg@gmail.com
Learn more about our the historic Murphysburg neighborhood using our interactive map!  You can virtually explore the entire Murphysburg district and learn about the people responsible for building our beautiful city!  NEW Walking Tour Brochure, here!
Looking to move into one of our historic homes? This is the perfect place to find out all of the information about the homes that are available in our neighborhood!
Learn about our organizations past events.  Murphysburg Preservation volunteers make history fun!
Architectural elements you can discover in Murphysburg
Elements of Architecture

The Murphysburg Historic District appears much as it did during the period of significance (1880-1965) and as a whole retains all aspects of integrity. One hundred twenty-six of the 153 (82%) primary resources are contributing to the District while three of the primary resources were previously listed in the National Register of Historic Places. These resources remain in their original locations within the neighborhood and just west of the downtown commercial center. The residential setting has streets lined with sidewalks, mature trees, and houses on widely-spaced lots, as it did when it was initially platted.
Commercial areas have developed to the south and east, but these do not compromise the integrity of the District. The District clearly communicates its associations with and feelings about the patterns of residential development and the breadth of architectural styles that shaped the community of Joplin from the late 1800s into the mid-twentieth century.
The majority of resources retain their original design, materials, and workmanship. The array of architectural styles represented by the original designs, including National Folk Forms, Queen Anne, and Revival Styles, remains intact throughout the District. The majority of the resources have their original form and materials, such as limestone foundations, wood siding, and wood windows.
City of Joplin Forms & and Guidelines
Want to know more about how to list your home as a historic location? Add a city maker to your yard? This page will lead you to all of the city guidelines and regulations.
More resources can be found at the Post Art Library