The Ellis Sisters are portraying ladies in mourning inside the Schifferdecker mausoleum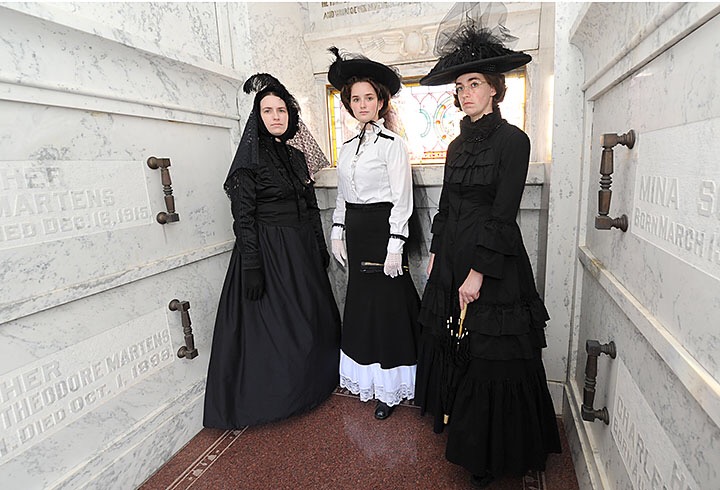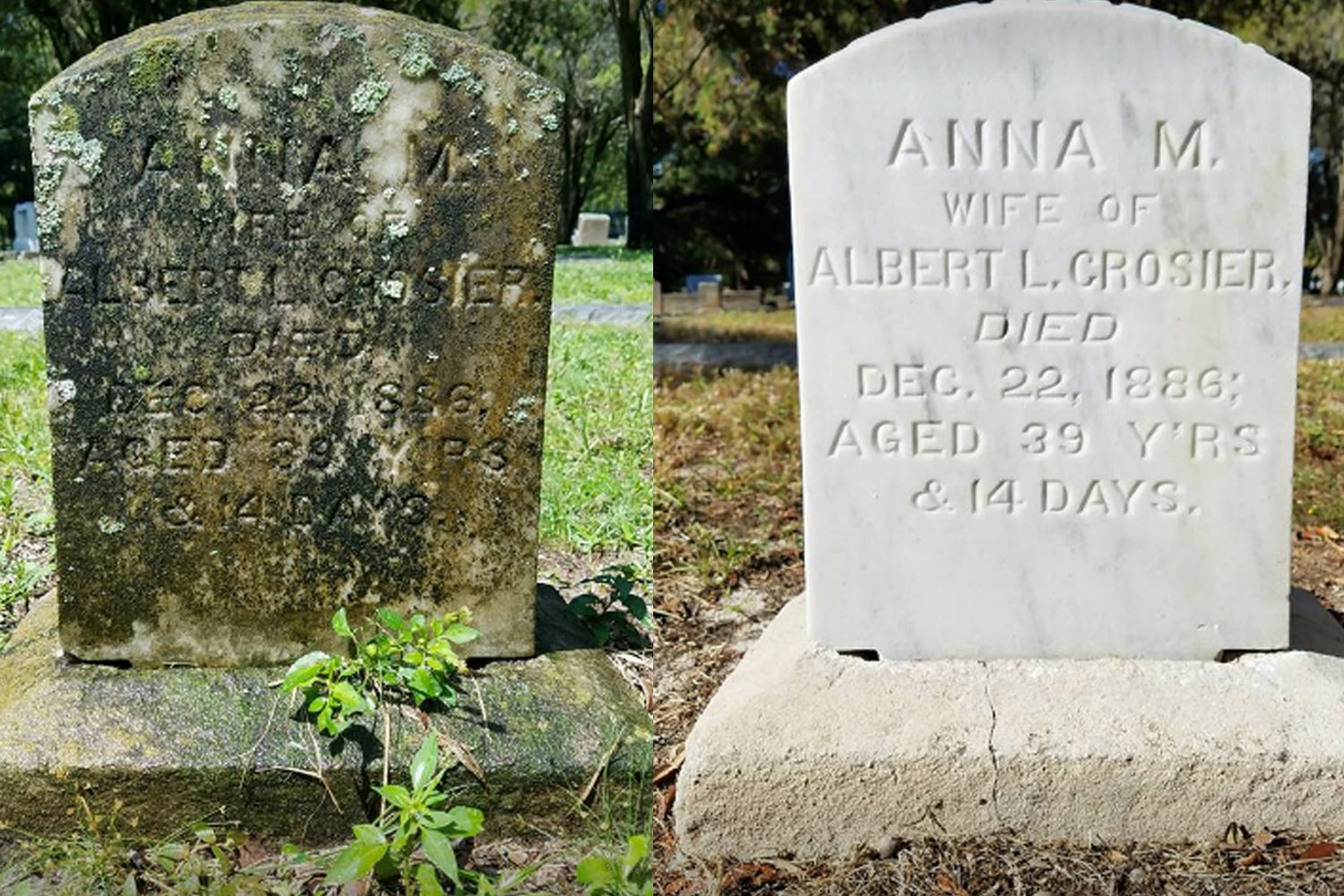 Workshop restoration before and after
Mount Hope Cemetery represents an extremely valuable cultural and historical asset of the four-state area through their genealogical information, gravestone architecture, and iconography.  Joplin co-founding father Patrick Murphy and Webb City founding-father John Cornwell Webb are both interred here.  The cemetery was designed in 1905 by Hare and Hare, who later went on to assist in the design of the Kansas City Country Club Plaza, Nelson Art Gallery, and much more. 

Mount Hope Cemetery is located in Webb City at 3700 North Range Line Road (east of Range Line—also known as South Madison Avenue and US 71 Highway—and East Mt. Hope Road).  Due to the design of this historic property, handicap accessibility is limited.
Historic Murphysburg Preservation, Inc. is a non-profit organization that implements charitable and educational activities, which promotes and stimulates historic awareness throughout Joplin.  The Historic Murphysburg District is generally on Sergeant, Moffet, and Byers Avenues between First to Seventh Streets.  
CONTACT INFORMATION
Paula Callihan, Historic Murphysburg Preservation, Inc.; 417-208-9376; Murphysburg@gmail.com
Mount Hope Cemetery at 417-673-1590; www.mthopecemeteryofjoplin.com
Purchase tickets in advance at www.murphysburg.org