318 South Sergeant Avenue~~Second Empire, circa 1891
Charles Frye was originally from New York and came to Joplin to invest in mining. He built this home in 1891 for $5000. It originally had a square tower with a pyramid-like roof on the third floor, but it has since been lost by time and the elements.  He sold it seven years later to Fred BaSom, who made history by helping organize Joplin's first telephone company. 
Fred R. BaSom was elected president to the newly formed Interstate Telephone Association in 1900.  In 1901 he was also listed as president and attending the fourth semi-annual meeting held at the Hotel Baltimore in Kansas City Missouri.  Mr. BaSom was representing the Joplin Telephone Company.
The Symmetrical full-width porch with steps in the center. Spindle-work trim. Wrought iron balustrade and railings replace original wood. The ornamental pair of doors has a short bottom paneled frieze boards with long top panels with incised line decoration. Similar to East Lake Furniture.
This second empire style resident is a superb example of High Victorian architecture.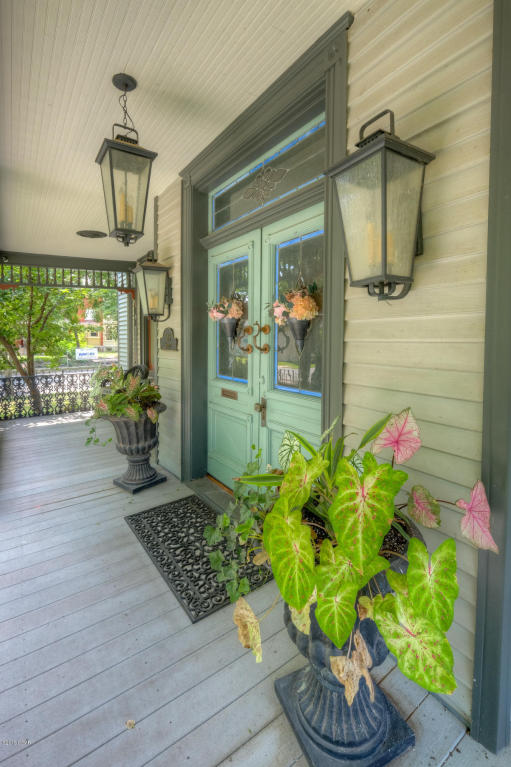 Charles O.  Frye, an early prominent mining investor, and city council member retained architects Resch and Shaw in 1891 to design his new home.  The architects created an interior that was an exuberant as the exterior.  Large bay windows, leaded glass transoms, sliding double doors and an open elliptical staircase that sinuously winds upward are a few of the stylistic architectural elements.  The use of asymmetrical shapes and elaborate detailing, which were prominent features in Victorian architecture, can be found extensively throughout the home
The Italianate style and the circular stairway are one of the few houses that exemplified the richness of the turn of the century Joplin when lead mining was king and wealthy mine owners displayed this new found wealth in constructing quality homes for their families.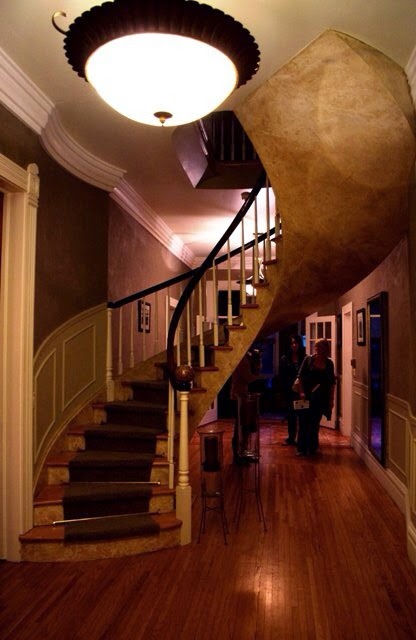 The hidden maid's staircase is behind the mirror in the hallway leads to the fourth-floor bedroom upstairs the original maid's buzzer under the dining table still works.
The downstairs sports 12' ceilings with original shutters made of Cyprus wood.  The perfectly balanced pocket doors form the center hall to the dining room still perform as they have done for nearly a century.  They are milled from Oak facing the hallway and cherry wood to face the interior rooms as was the style of the time.
The old carriage house was converted to an automobile garage and has a workroom and planting shed downstairs with an apartment for teenagers or mother in law upstairs.