Billy Cook
William Edward "Billy" Cook was born into a life of violence. It was a hard-luck life that would carry him all the way to the Death Chamber and beyond. He was executed at California's San Quentin prison before he was 25 years old. Is Badman Billy Cook buried in an unmarked grave just outside of Peace Church Cemetery as local rumors have suggested? Will his spirit ever find peace?
In November 1951, a jury found Billy Cook guilty in only 50 minutes. Cook received the death sentence with a smirk on his lips and hate in his heart. "I hate everybody's guts." he said, "and everybody hates mine."  Billy Cook gave them hell all the way to the end. He refused to speak with clergymen or the hordes of eager reporters. He denied everyone just because they hoped to get a last minute exclusive with the condemned killer.
Badman Bill Cook was buried at night in Peace Cemetery according to the headline of a 1952 Joplin Globe story. Cook's graveside service was held under the cover of darkness to avoid attention. The service was officiated by Rev. Dow Booe of nearby Galena and lasted only 10 minutes. "Brief service held at night with aid of flashlights and lanterns before about 15 persons;" "Funeral cortege, consisting of four cars and hearse, moves to burial place over back roads," the sub-headlines read. "Just as the graveside rites ended," Wallace wrote, "the cry of a small child could be heard in the chill of the night air."
Billy Cook in Popular Media
The Billy Cook case inspired the 1953 film classic The Hitch-Hiker, which details the final leg of Cook's saga in Mexico and, twenty years later, would be the basis for the Doors' Top Twenty hit from 1971, "Riders on the Storm," included on their LPL.A. Woman.
("If you give this man a ride / Sweet family will die…")
It was the last song the band would ever record.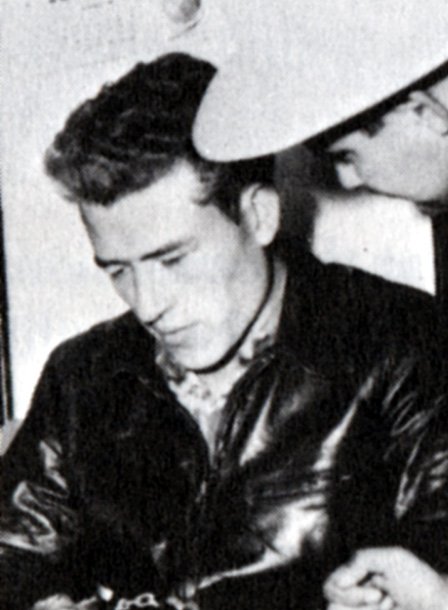 This free E-Book detailing the story of Billy Cook is presented by Joshua Shackles
Peace Church Cemetery is maintained by a fantastic group of dedicated volunteers that are dedicated to preserving the history of Joplin's Pioneer cemetery!  You can find out more about special events and volunteer opportunities on Facebook at https://www.facebook.com/peacechurchcemetery/