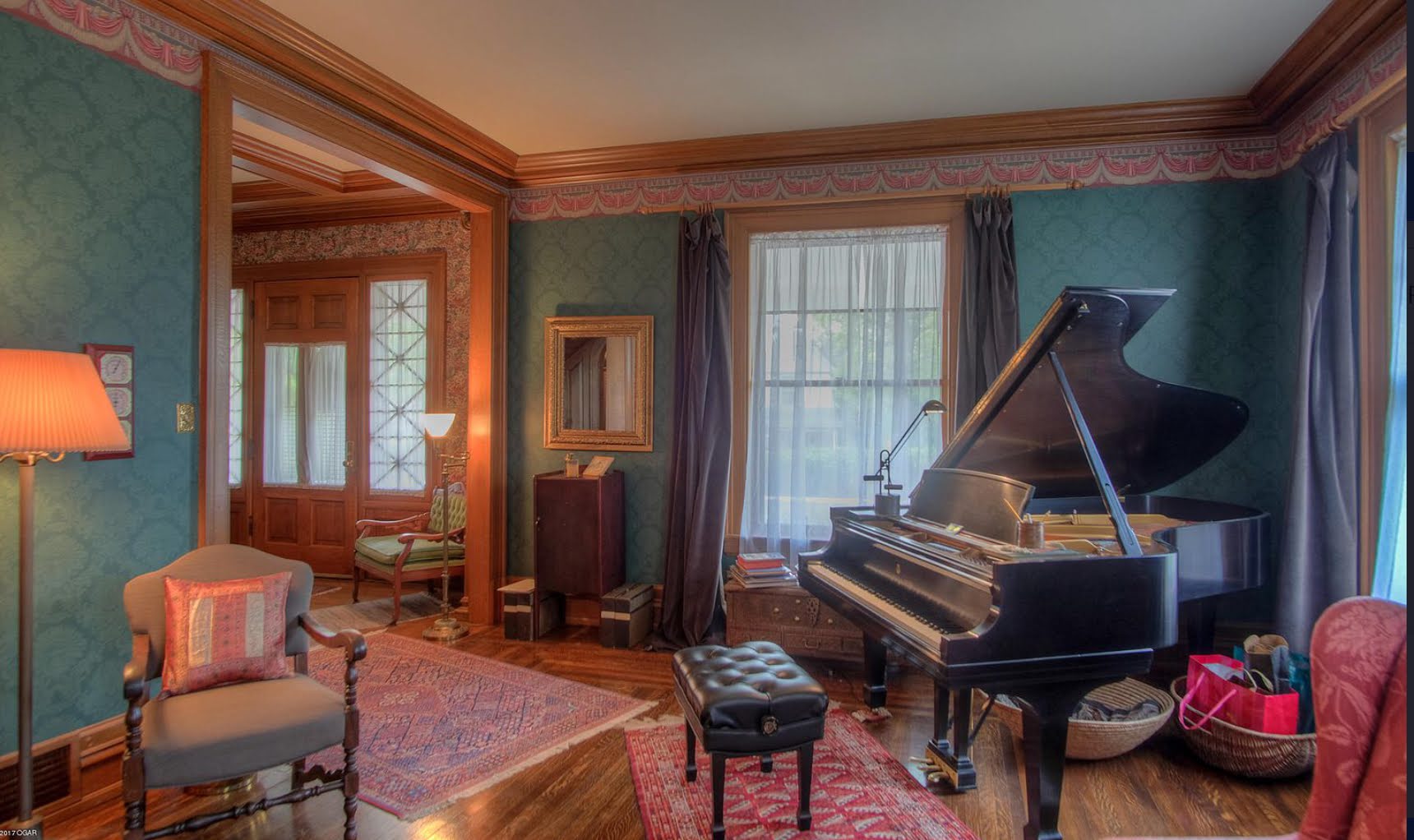 Austin Allen combined several popular architectural styles, which was common in early-day Joplin. The yellow brick house, shaped like a massive box, features a low-pitched hipped roof and a full-width porch. Neoclassical elements, such as modillions beneath the roof and porch cornices were used. Pedimented dormers, Greek columns- quoins. and balustrades dominate the symmetrical facade. The interior of the house is just as magnificent as the exterior- with hand-carved wood, beamed ceilings. leaded windows, and other imported materials- Due to its architectural significance. the house has been included in several homes' tours.
The Frederick H. Rogers house is associated with two prominent Joplin residents. Frederick Rodgers (original owner) and William H Landreth. Frederick Rodgers was and early Joplin mine operator and not originally of Joplin. William H. Landreth moved to Joplin aged 17. Graduating from Joplin Business School he started Landreth machinery Company in 1901, which would grow into one of the largest firms in the area. He would leave his mark on the area by being civically active serving on boards for development, Chamber of Commerce, local associations and most notably donated the land for Landreth Park.
The Rodgers house was designed by prominent Joplin architect Austin Allen. Allen was a successful architect in both the Kansas City and Joplin area. Locally Allen was architect for the Newman Building, United Hebrew Temple, Olivia Apartments, The Rodgers house exhibits high quality neoclassical elements. The exterior features, modillions beneath the roof and porch cornices, pedimented dormers and columns. The interior has large well finished beamed ceiling, hand carved wood finish and imported materials. Unlike homes today, these elements were common to Joplin in that era.
North Heights. Joplin, MO.
Why neighbors love North Heights. Walkability | Historic | Parks
Walking | Dog friendly | Downtown | Schools | Kids | Convenient | Peaceful